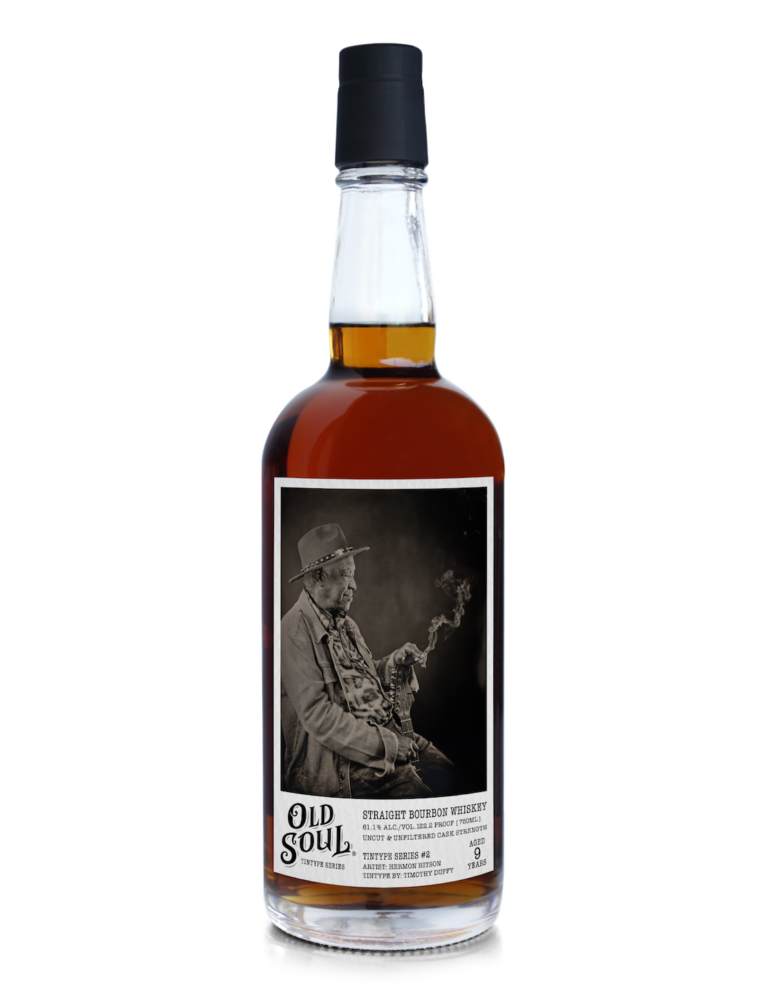 Uncut & Unfiltered
Proof 122.2
ABV 61.1%
Size 750ml
$164.95
---
With only 29 barrels produced, this special 9-year bourbon comes in at cask strength, uncut & unfiltered, just like the musician it honors. Old Soul Bourbon Tintype #2 is the second installment to the Tintype Series in collaboration with Music Maker Foundation (MMF).
"This bourbon is exclusive, and Hermon Hitson's work for the longest time was too. It was difficult to find his 45s unless you were a deep head," said Tim Duffy, Founder of MMF. "So, this collaboration makes sense: a fine bottle of spirits graced by a fine musical spirit."
Nose: Defined by a very sweet nose of vibrant corn and butterscotch, with hints of toasted walnuts.
Tasting: The palate is rich and buttery with undertones of licorice and anise.
Finish: The finish is long, with subtle lingering notes of dark chocolate and cinnamon.
Age: Aged for nine years and bottled at cask strength, Tintype Old Soul Bourbon is uncut and unfiltered—just like the blues artist it honors.